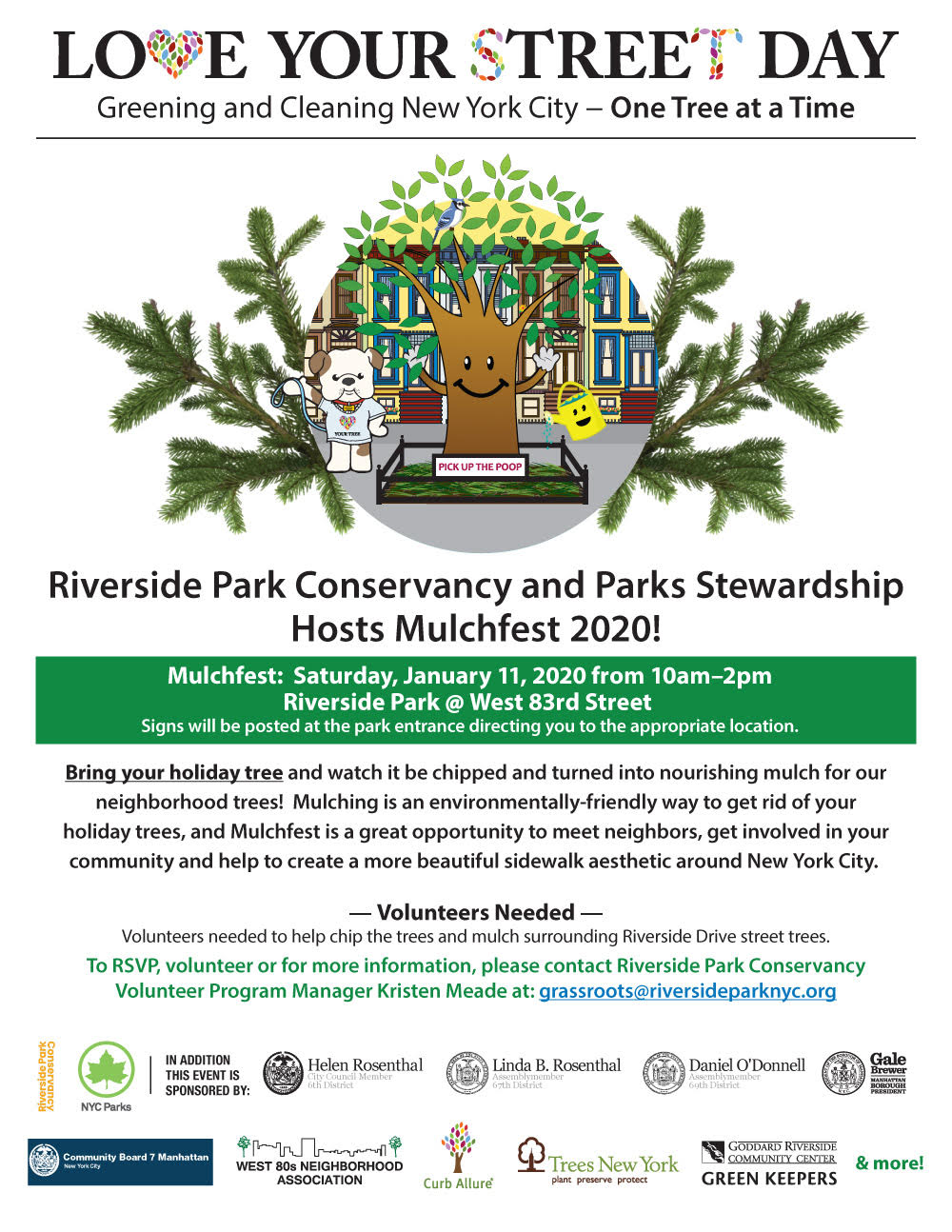 The Center at West Park is delighted to invite you to the 3rd Annual Glitz & Grit Benefit on Tuesday, December 10th @ 6:30 - 9:30 pm honoring Melissa Elstein of The West 80s Neighborhood Association and with performances by Jody Sperling's dance company Time Lapse Dance and the On Site Opera Company.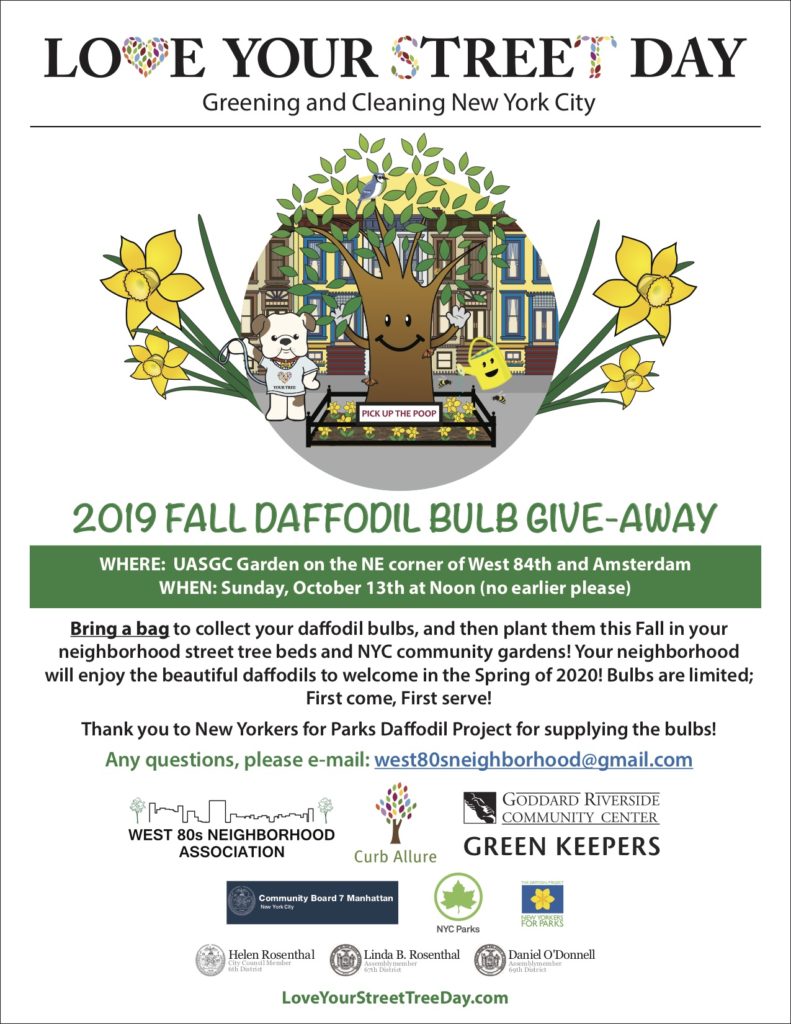 Join us on October 13th for the 2019 Fall Daffodil Bulb Give-Away. Bring a bag to get your bulbs and then plant them in your neighborhood street beds and community gardens!
Where: UASGC Garden on the NE corner of West 84th and Amsterdam
When: October 13th at Noon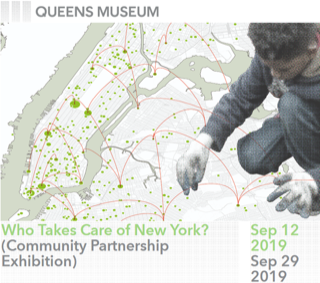 Who Takes Care of New York? is an exploration of the variety of civic groups that exist and thrive in New York City, and the ways that they care for and support their local environments. West 80s Neighborhood Association and Love Your Street Tree Day are featured in the exhibit. Opens September 12th. Learn more.